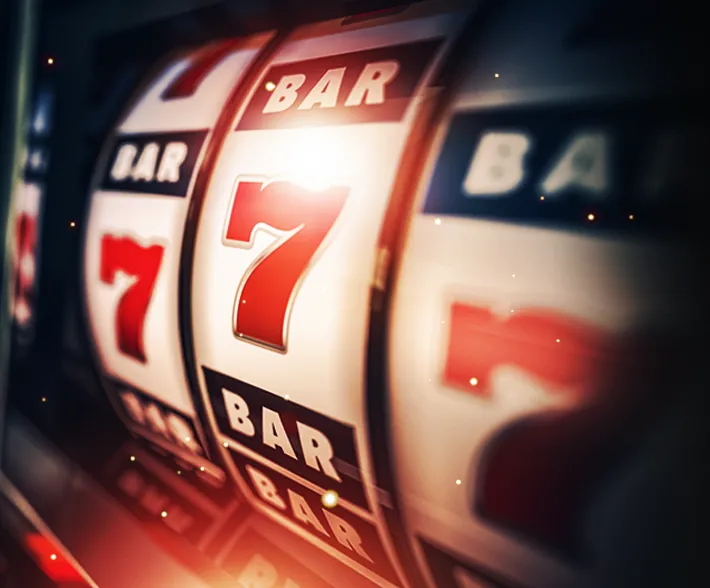 Embark on a thrilling journey of chance and fortune with Chokd99's vast collection of Slot games. From the vibrant visuals to the enticing soundtracks, every spin promises not only potential wins but also an unmatched entertainment experience.
Why Play Slot with Chokd99
Choosing Chokd99 for your Slot gaming is choosing top-tier entertainment. We pride ourselves on our vast collection of titles, secure gaming environment, and, most importantly, fair play mechanisms. Here, every spin is a step towards potential rewards and pure, unadulterated fun.
Join us today and grab your exclusive Slot bonus! Boost your gameplay with extra spins, bonus credits, and more. At Chokd99, we believe in starting your slot journey with a bang!
Partner with the Best Slot Game Providers!
ChokD99 online casino has partnerships with the most popular gaming platforms such as Betwos, WWBET, 918Kiss, Mega888, Joker, and Pussy888. Altogether we have over 5000 slot games. We work with only the most famous game provider such as Fachai, JDB, JILI, KA Gaming, One Game, PG Slots, Playtech, Red Tiger, and SpadeGaming.
Fachai
Fachai is best known for two types of games: video and fishing games. You can try any Fachai slots in our game providers, such as Betwos, which offers the best machines with bonus games and big jackpots! Their design elements are considered more Chinese oriental.
JDB – Best Online Slots
JDB Gaming slots are highly popular in land-based casinos and online gaming sites in Asia. JDB slots has stunning graphics and are very widespread, especially for mobile devices. The compatibility and loading speed is fast and smooth, highly recommended!
JILI – Classic Slots Design
Most of the JILI slots are classic. It has HD animations, engaging themes, funny animals, and immersive soundtracks. Contact us if you need free slots to test for JILI before committing to depositing real money.
KA Gaming
KA Gaming slots provide a vast choice of themes and styles for players. It does have something to offer every player. You will appreciate the high RTP on offer from KA Gaming slots and the potential to pocket some big prizes through a range of base game modifiers and bonus features. So if you are looking for serious slot gaming, in the long run, KA Gaming is one of the games we will strongly recommend.
Jin Chan & Lucky Koi by One Game
One game is one of the best online slot games provider. There are two popular online slot games that we would like to recommend.
Jin Chan – Based on Chinese symbols denoting wisdom and good fortune, the Xing Yun Jin Chan online slot from One game delivers fun, entertainment, and the chance to win real money slots.
Lucky Koi – It has captured the attention of many regular slot players. The sound effect, the smooth graphic, earns its growing popularity. Contact us now if you are looking for free slots to test before playing with real money!
Other popular online slot games from One Game are Prosperity Rat, Gate to Gold, Monkey King Opera II, etc.
PG Slots – Top Online Slot Games Provider
Sometimes known as PG Soft Slots, PG Slots is considered the number one in the online slot industry. Its graphic is very clear; its designs are very suitable for youngsters, especially the Gems Warrier! They created stories behind the game, which has attracted more players to play for a very long time. Whether you are new to slots games or older regular players, you must try PG Slots; if not, you never know what you have missed!
Playtech – With high Jackpot slots & Real money slots
Playtech has released more than 500 games and has one of the most comprehensive lines of progressive slots. You can find many slots from Playtech, such as the DC and Marvel comics series, ancient games from the Age of Gods group, jackpot slots, and others online.
Red Tiger Gaming Slot Machines
Red Tiger provides top-notch slots games to their clients, both in Europe and Asia. All slot games in Red Tiger have exciting graphics and smooth animations. Red Tiger Gaming has released over 30 slots games and has other titles in the works: Fortune House, Lucky Halloween, Rainbow Jackpot slots, and many more. Let's start your slots online betting games and win real money slots from us now.
SpadeGaming – Asia Largest Games Providers
SpadeGaming slots are popular in many countries, such as Malaysia, Indonesia and Thailand. Their design styles have mixed themes. They have both very Chinese oriental-looking designs and very cartoon-like or adventure styles. It is popular among real money slots players. If you are looking for online slots games, try SpadeGaming with us now! Chokd99 online slots casino, #1 in Thailand!